Tooth Colored Fillings At D. Dental
Did you know that D. Dental now has tooth colored fillings available for clients so that they merge well with the overall teeth? Previously, the filling of the teeth was done using different metals. But with the natural looking fillings used today, things are beginning to change. We use materials like porcelains and composite resins that are predictable, safe, and more tooth like.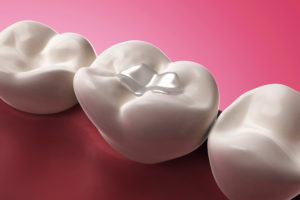 Bonding
Today, the fillings are far more comfortable and connect with the teeth in a protected and a stronger manner. This is due to the discovery of new ways in which the fillings can be bonded to the teeth and due to the fact that a lot is now known about the enamel and dentin and how they are bonded together.
Rebuilding Teeth
When it comes to restoring the teeth, there needs to be a well enough bond between the dentin and the enamel and the resin materials. With the help of restorative dentistry, the natural look in the tooth is recreated.
Immediate Sealing Of The Dentin
The immediate sealing of the dentin uses resin coating for protection and sealing of the dentin surface from sensitivity and bacteria. A hybrid layer is also created this way, and to this layer the bonding of the composite resin can take place for tooth structure shaping.
The Build Up Of Dentin
In this, the resins are layered to fill out any voids, so that the shape of the original tooth can be recreated. The resin dentin does not even require any undercuts for holding it in place.
Indirect, Semi-Direct, Or Direct Restorations
These methods are used to repair the teeth using fillings or restorative materials. Indirect fillings are used in the case of complex or large restorations. Semi-Direct fillings are used to repair large areas. While similar to direct fillings, they can be removed and set outside the mouth. Once the setting of the filling is complete, it will be bonded with the tooth. Direct fillings need some restorative materials placed within cavities that arise as a result of decay.
For more information, you can always call us up. You can even set up an appointment with us in case you feel that you require consultation or need a dental checkup. We at D. Dental take care of all our patients and make sure that all their needs are fulfilled.