Full Mouth Restoration Dentist
Have you been suffering from functional or cosmetic dental issues, no matter how major or minor they are? Well, then a full mouth restoration or rehab at D. Dental under the expert supervision of Dr. Daniel, is the perfect solution for you!
The whole process for a full mouth restoration or rehab involves the creation of a personalized treatment plan for you. In this treatment plan, multiple procedures are combined to bring back the perfect appearance and health of your gums and teeth. Within no time, you will be able to enjoy the benefits of a beautiful, Hollywood smile and a huge boost in confidence thanks to Dr. Daniel.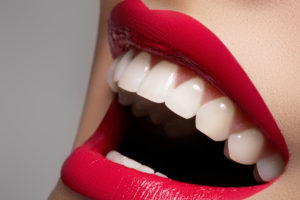 The Perfect Candidates For A Full Mouth Restoration
The ideal candidates for this procedure will be the patients who are suffering from broken or cracked teeth or crowns, missing or chipped teeth, stains, or the breakdown of enamel or extensive decay on teeth. Some of the patients also go for this treatment so that they can fix any misalignment or crooked teeth without the need of undergoing orthodontics.
We understand that all the patients will have different needs and requirements. Therefore, we will make sure that you and your needs are catered to fully. The procedure can also be of great help to anyone having:
Wear facets from clenching or grinding teeth
Missing a single tooth or teeth
Non-functional or unattractive Crowns
Stained or yellow teeth
Teeth or mouth injuries as a result of a traumatic accident or sports injury
Unattractive or misshapen teeth
The Process
At D. Dental in Castle Hills, we initiate the process by making a comprehensive evaluation over the patient's gums and teeth first, so that a customized treatment plan can be prepared in order to meet the individual's needs. After this, we suggest several techniques to you depending on what your future goals are. The process of a full mouth rehab might have the following included:
Removal of stains with teeth whitening
Replacement of missing teeth with the help of dental implants or bridges
Bonding or fillings that are tooth colored
Enhancing or reshaping the teeth appearance with the help of porcelain veneers
Realignment of teeth with Invisalign
Improvement of periodontal health with the help of gum disease treatment
Other procedures are also available
With the help of such a procedure, you can put an end to a number of dental issues and also enhance the functioning and appearance of your teeth at the same time.
If you wish to know more about this procedure, then all you have to do is give us a call and set up an appointment. We at D. Dental want to make sure that all your questions are answered, and you receive the best dental treatment possible.