Looking For An Invisalign Specialist Near Dallas?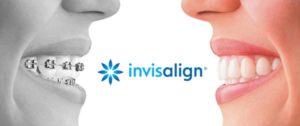 Invisalign is the orthodontic alternative to traditionally bulky wire braces. A clear, removable orthodontic appliance, Invisalign is an orthodontic treatment intended for people who find the idea of a mouthful of metal brackets and wires way too unattractive and uncomfortable to consider.
Invisalign essentially consists of clear, custom trays, which worn for approximately 24 hours a day, slowly and gradually guide the teeth into proper alignment. Invisalign is considered to be the leading brand of orthodontic appliance, because these less than a millimeter thick removable aligners are as esthetically pleasing as functionally competent.
Not only is the Invisalign method simpler than its predecessors of wire-and-bracket dental braces, Invisalign gives you the dazzling smile you've always wanted. Virtually invisible, the Invisalign clear aligners are manufactured at the Align Technologies dental lab with the use of computer-aided design processes.
There are a range of conditions that may be treated by our Lewisville team of Invisalign specialists giving the same results as conventional metal braces. Some of these conditions include:
Gapped teeth or abnormal spacing between dentition
Overbite
Crowded teeth – when the jaw lacks the room that is needed to adequately accommodate all the teeth
Underbite
Open bite where teeth are unable to make physical contact
Cross bite where the upper and lower jaws do not meet properly.
The reason why Invisalign is such a unique form of orthodontic treatment is that it not only gives a patient a straighter more beautiful smile at the end of the treatment, it allows the patients to have natural looking smiles during the entire process.
Apart from the cosmetic function that these clear aligners serve, Invisalign also has significant restorative benefits. Temporomandibular Joint Disorders (common painful conditions of the jaw) can be avoided by the use of Invisalign. Moreover, as these also serve the purpose of a mouth-guard, Invisalign can also curb tooth wear and gum problems such as periodontal pockets.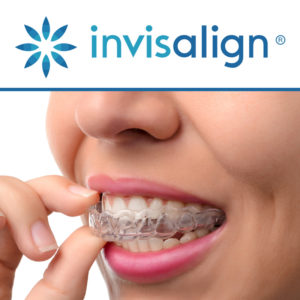 What our Castle Hills of Lewisville Invisalign Patients Can Expect:
Unlike the traditional metal braces, the entire procedure of acquiring Invisalign clear aligners for straighter teeth, is very simple and straightforward. During the initial visit, a set of impressions, photographs, and radiographs are taken, which measure the dimensions of your smile to digitally create a 3D model for treatment to follow.
The aligners are worn by the patient continuously throughout the day, only to be removed to eat, brush and floss. The set of aligners will be replaced every two weeks by the next set of aligners.
The patient is only required to return to their dentist every six weeks to allow progress monitoring. The total treatment time, on average ranges from nine to fifteen months and the average number of aligner sets used by a patient is eighteen to thirty; however, both are subject to change depending on the severity of the case.
If you are a patient looking for Invisalign in Castle Hills of Lewisville or the surrounding area, look no further. For more information or to set up an Invisalign consultation, call D. Dental today.