Dental Implant Specialist in Lewisville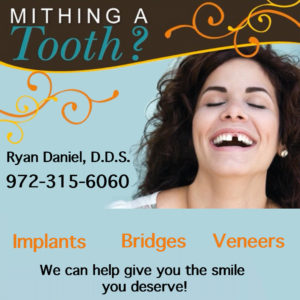 Are you looking for a permanent solution to missing teeth? Do you feel that the teeth you are missing have been hindering you from putting out your best smile? Worry no more, because D. Dental has the perfect solution for you!
Restorative dentistry has brought about numerous revolutionary and innovative treatments, with one of them being dental implants. These implants help replace any missing teeth in the most natural manner, and they look and feel like your actual teeth. The best part is that they are a permanent solution. We at D. Dental in The Colony have some of the most common questions regarding dental implants answered for you.
What Are Dental Implants?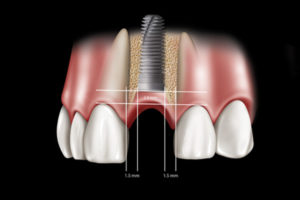 Dental implants involve replacement of missing teeth in an artificial manner, but by producing the most natural looking results. Consisting of a dental crown and an artificial tooth root, dental implants act as perfect replacements. They can also help in supporting full or partial dentures and bridges. Dental implants are functional, aesthetic, and comfortable with permanent results.
Why Are Dental Implants Better Than Traditional Dentures?
Traditional dentures in The Colony definitely have some benefits. However, people who have these dentures experience issues with regards to maintenance and slippage. Dental implants, on the other hand, act as permanent replacements and fit in with the rest of your teeth in a perfect manner. They are also custom designed and can vastly improve the process of speaking, the overall appearance of the mouth, and chewing.
What Does The Dental Implant Procedure Entail?
The procedure for dental implants in The Colony involves placing a thin anchor below the gum line attached to the bone, replacing the lost tooth. As time passes, fusion of the jawbone and the anchor takes place, and once this fusion has occurred, a dental crown, which has been custom designed, is fixed onto the anchor. This helps create a natural looking and new tooth.
What Makes A Candidate Ideal For Dental Implants?
You will be an ideal candidate for this procedure if you have any tooth or teeth missing. In most of the cases, the patient will be required to have healthy gums and considerable bone density within the jaw since oral surgery will be involved. We will provide you with a complete evaluation before the start of the procedure to make sure you can go ahead with the procedure. In case you are not an ideal candidate for this, we will help you figure out alternative methods you can proceed with.
How Long Do Dental Implants Last?
A great benefit of this procedure is that it is permanent.
If you live in the greater Lewisville or The Colony area and want more information on dental implants, why not give us a call? We will be more than happy to help you and answer your questions.