Looking for a Deep Cleaning near Lewisville, TX?
Many people might not know what a deep cleaning is and it's importance. However, here at D. Dental, we want to make sure that you are never confused about your oral health.
About Gingivitis
Gingivitis, also known as gum disease, is when tartar (calculus) and plaque are allowed to gather on your teeth for bacteria to thrive upon. This bacteria can ulcer and irritate the gums and make them bleed. This bleeding can be exacerbated by eating, flossing, or brushing. When a person has gingivitis, his/her teeth will be required to be scaled and polished by a dental hygienist. A times, we may recommend an antiseptic mouthwash which contains chlorhexidine, and teach you how to floss and brush your teeth to achieve the best possible results for your oral health.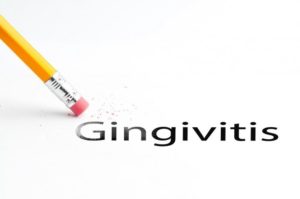 Gingivitis should be treated immediately because the progression of the disease could result in the breakdown of gum and bone situated around the teeth, normally referred to as periodontitis. This damage is irreversible in most of the cases. To stop the progression of gum disease, we might advise our patients to receive periodontal therapy. This is also known as deep cleaning or scaling and root planing.
Deep Cleaning vs. Regular Cleaning
Prophylaxis (regular cleaning and scaling), involves the removal of dental tartar or calculus from the teeth surfaces above the gums. Deep cleaning (scaling and root planing) involves root surface smoothing and the removal of calculus or diseased/infected gum tissue. In the case of gum pocketing or gum disease, calculus deposits can form under your gum line causing bone loss and loose teeth.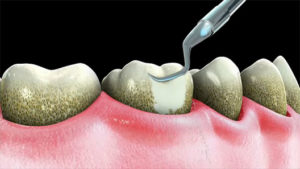 Is Pain Experienced During The Process?
No. We will numb the affected area before starting the procedure. The numbing will depend on the severity and pocket depth of the irregularity. An alternative will be the use of Oraqix, which is a non-injection device with numbing gel. This gel can be gently placed onto your gums to reduce sensitivity during the procedure.
Periodontal Surgery
Periodontal surgery involves the proper cleaning of the pocket area that might become inaccessible or fails to heal properly after treatment. Periodontal treatments such as a deep cleaning can be avoided if proper cleaning and maintenance are completed at our office. Going for regular checkups in our office can also keep these kinds of problems from arising. We will also be teaching you how to use proper oral hygiene techniques for excellent home care.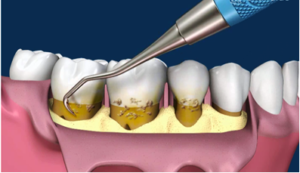 In case you have more questions regarding treatments, or would like to get your teeth checked and cleaned, then feel free to get an appointment with us. You can easily do so by giving us a call. Our hygienist, Matt Montayne, R.D.H., is a Registered Dental Hygienist, whom graduated from Midwestern University, one of the top dental hygiene institutions in the country. He is available to handle all of your questions and concerns for all of your dental hygiene needs.